La Cirque du Manchot Magnifique

Manchot is an up-and-coming circus performer, help him manage all of the stunts he wants to pull off for this evening's unforgettable performance!
As his stunts get more complex through the night, you are tasked with handling more inputs, including timed key presses, mouse clicks and mouse spins.
Instructions
press the letter displayed the perfect time
click the circle with your mouse
spin the ball with your mouse
the light meter at the bottom of the screen represents how you are doing, keep up a good performance to not let all the lights go out!
This game was created for the Brackeys 2021.2 Game Jam.
Top Scores:
139350 - Doot_xd
90000 - TheSuspect21
81650 - Patofry_
73000 - Joge
70200 - Poddlesli
54400 - Jingzhou
(submit your score in the comments below if you're in the top 5!)


Credits
Comments
Log in with itch.io to leave a comment.
Wow, I just got 90000! It gets really hard here lol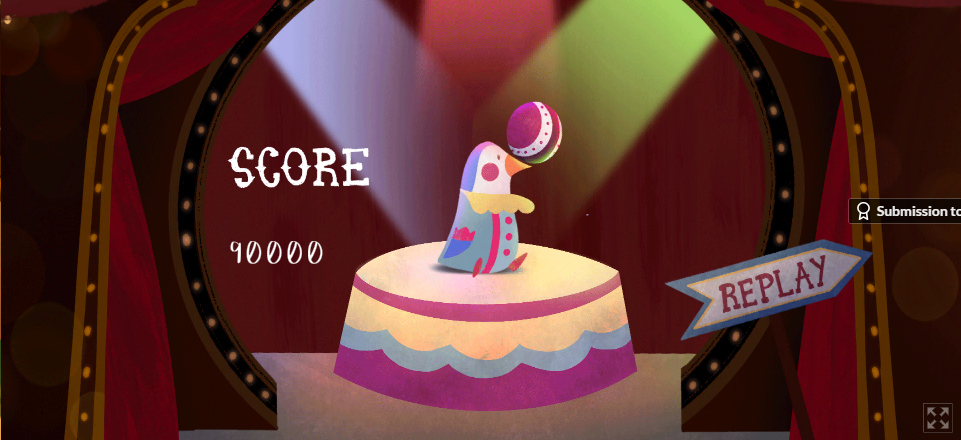 I got 58300 at my first attempt! Fun game!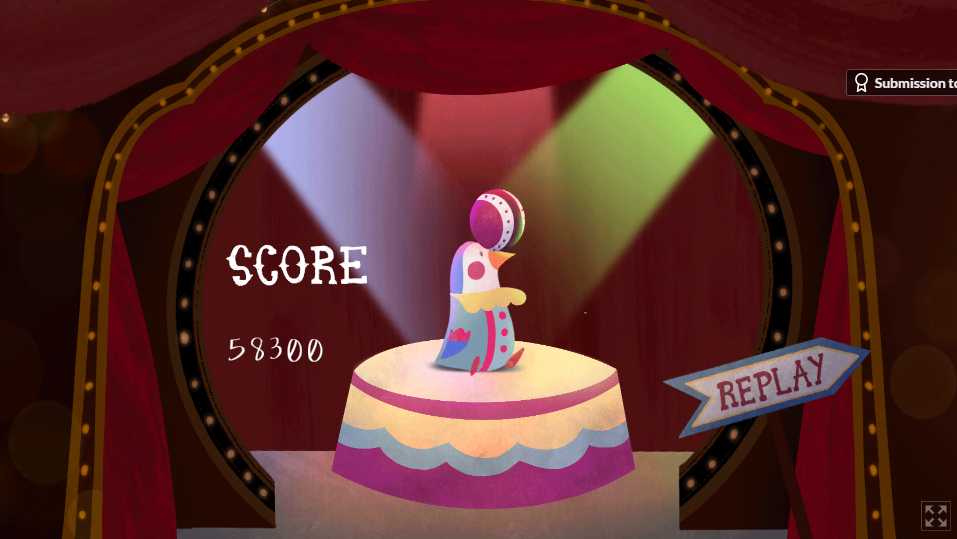 After a few attempts: 19 050
Hi! I am playing and streaming top-50 overall games today/tomorrow (starting September 12th at 16:00 UTC and likely for 4-5 hours minimum): https://itch.io/jam/brackeys-6/topic/1640613/streaming-top-ranked-games-on-septe...
I'll play your game anyway, but it will be nice to have you on stream:) If you plan to join the stream, please let me know and I will wait for you to actually join before playing your game (let me know when you join in the stream chat). If you can't make it to this stream, but still would like to see your game being played live - let me know as well and I'll postpone your game till the next stream.
Keep in mind though that I am typically quite honest and if you join the stream be prepared to hear what I actually think about the game, which might quite disagree with the rankings.
Thank you for playing our game! Checked out your video, so nice of you to check out all the jam games! :3 Hope you enjoyed!
Beautiful game! Beautiful art! I'm curious what engine you used to create this masterpiece?
Thank you for the kind words :) Floxicek is correct, we used unity for development.

Man is this game challenging! I felt like being the circus artist himself. I managed to get to the fire wand with the score of 13750 - feels like the accomplishment! Aesthetics of this game are just too good for a jam :) .

As for the feedback:
- it would be great to make all the click-points/letters more visible.
- it took me a while to figure out that the ball needs to be constantly rotated
Thanks for taking the time to play our game!
I agree that the game could use some visual clarity updates on the main mechanics, I'll keep that in mind for the next game :)